| Bedeur | Global Blue | Moser | Roberto Coin |
| --- | --- | --- | --- |
| Ladislav "Sheriff" Agardi 0 | Bleuzenn Pech De Pluvinel 0 | Greg Gibb -1 | Mark Robinson -2 |
| Georg Dvoracsek +1 | Mario Guardo +1 | Brad Rainford-Blackett +2 | Petros "Peter" Papadopoulos -2 |
| Comanche Gallardo +2 | Alejandro Castillo Labbe +3 | Stevie McCraith +2 | Anthony "Chip" Caine 0 |
| Balazs Cseri -1 | Achim Jahnke -1 | Steve Rose 0 | Agustin Kronhaus +3 |
| Alexandra Benčíková -2 | Jan Prucha/Robert Sima -1 | | Birgitta Emborg -2 |
| Team Handicap: +1 | Team Handicap: +3 | Team Handicap: +3 | Team Handicap: -1 |
Captains are denoted in bold
Thursday, September 10, 2015
13.00 / First match
15.00 / Second match
Friday, September 11, 2015
13.00 / First match
15.00 / Second match
Saturday, September 12, 2015
13.00 / Semi-Finals
15.00 / Finals
17.00 / Award Ceremony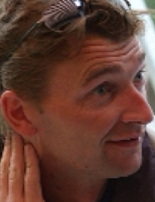 Sean Dayus, Referee of the Tournament
Sean played polo professionally from 1991 until retiring on 2 goals a few years ago. He has played, umpired and coached at all levels under the HPA banner all over the world. These days professional umpiring has become a key factor within polo and Sean is almost solely doing this now. This is his fourth time here in Prague and we all welcome him back.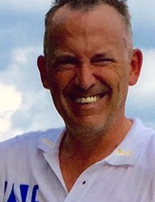 Dean 'Dino' Bedford, Commentator
Born and raised on a Virginia horse farm, Dean has been riding since he was old enough to walk. Equestrian sports have always been an important part of his family heritage, thus he feels right at home supporting equestrian events in his riding, officiating and/or commentating!